Our Values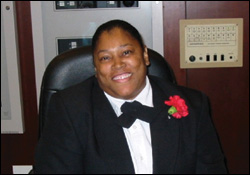 Admiral Security is committed to providing superior security and Door Staff services that create long-term client satisfaction at reasonable and controllable costs.
By sharing our values and principles with you, we believe that you will see that we are a company that you want to do business with.
Values
Commitment
We are always available to clients, put in the necessary hours, and make sure the job is done correctly.
Ownership
Our employees own their posts and are responsible for their actions.
Respect
We respect our co-workers, clients and the public. We treat others as we want to be treated.
Integrity
We always try to do the right thing for clients, employees, and our vendors. We are sincere and straight-forward.
Cooperation
Teamwork, collaboration, and listening to each other deliver the best results.
Principles
We believe that all individuals can and want to contribute to their fullest potential.
We believe that doing what is right will lead to success for Admiral, our employees, and our clients.
We will add value to our client's operations to ensure a long-term partnership.
We learn from our achievements and our mistakes.
We take pride in a "job well done."